Cleaning of hydroelectric dam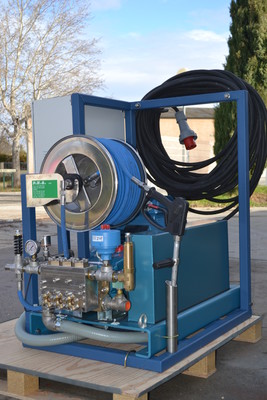 10 July 2015
The company P.H.A. has realized and created an high pressure assembly to clean up an hydroelectric dam.
This high pressure assembly has a capacity of 35 liters per minute and a pressure of 400 bars, while integrating a 30 kW motor, the control box and the accessories like the flexible winder, the power cable, the spray nozzle and the gun.
It can be transported by a forklift truck.