Industrial pumps
Diaphragm pumps PHA'R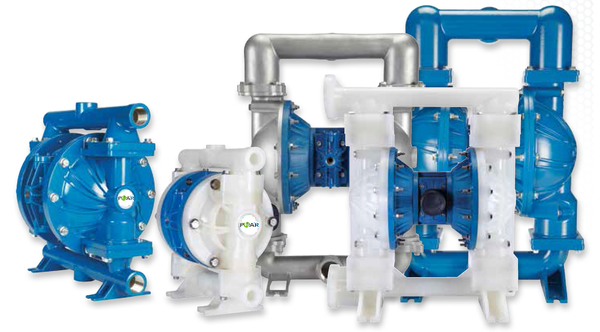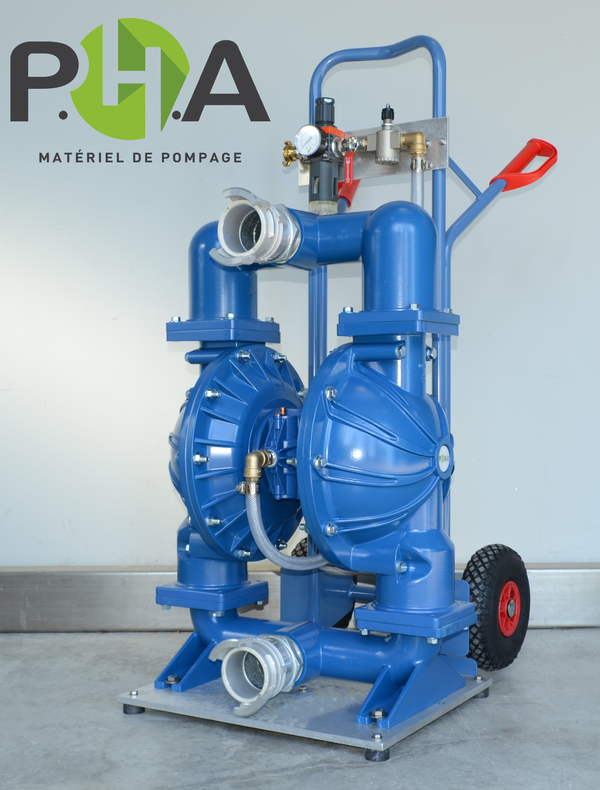 In 2017, P.H.A. launched its own line of pneumatic double membrane pumps.

With its experience in this field, it wants to market high-quality, cost-effective pumps with easy maintenance.

PHA'R pumps have a pneumatic drawer dispenser to improve efficiency, life and reduce pneumatic consumption.

The maintenance of these pumps is facilitated by reducing the number of spare parts and by simplifying the control of the distributor; there is no pilot shaft or any other control system of the distributor that can generate failures and heavy maintenance.
Technical Information
Orifices: 1/2" to 3"

Connections: BSP, NPT or DIN or ISO flanges

Flow rate: 0 to 55 m3/hour

Maximum pressure 8 bar

Permissible particles from 4.7 to 12.7 mm (depending on pump type)

Construction: Aluminium, 316 stainless steel, Polypropylene and PVDF

Membranes: Neoprene, Santoprene, Buna, EPDM, Viton FKM, Teflon, Hytrel and Polyurethane

Dampers: Neoprene, Neoprene, Santoprene, Buna, EPDM, Viton FKM, Teflon, stainless steel


Damper seats: Polypropylene, PVDF, aluminium, 316 stainless steel, Neoprene, Santoprene, Buna, EPDM, Viton FKM and Teflon

Explosion-proof, self-priming, ATEX certification according to models

Anti-lock and anti-icer ceramic drawer dispenser

Mounting universal flanges type VANSTONE ANSI 150, ISO and DIN PN40

Ring with reduced friction thermoplastic seals

Pump without lubrication