Industrial pumps
Metering gear pumps SLACK & PARR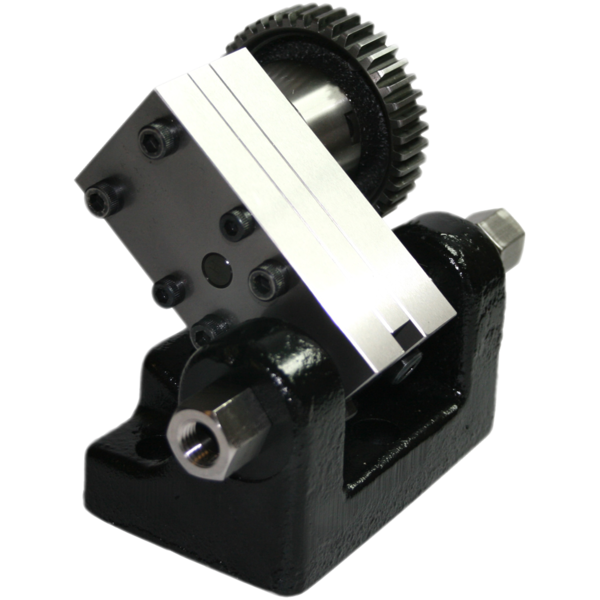 Slack & Parr offer ranges of precision gear metering pumps which provide accurate fluid flow in a wide range of conditions and applications, including, but not limited to: Additives, Adhesives, Catalysts, Coatings, Dyes, Foams, Foods, Fuels, Inks, Oils, Paints, Pigments, Polymers, Resins
Technical Information
Precision spur gear pump for extreme accuracy and pulseless flow
Interchangeable with many existing installations
Fully hardened AISI 440B material for long life and corrosion resistance.
Other material combinations are available on request
Full technical support and repair facilities
Capacities from 0.146cc/rev to 6 Litres/rev (around 1cc/min to 600 Litres/min)
Pumps can be custom made to suit specific applications.
Slack & Parr is a privately owned UK based company. We were formed in 1917 and we have been involved in the production of high precision gear metering pumps since the late 1940's. Our pumps are in service worldwide and our customers include some of the most prestigious names in their industries. In the last 10 years significant investment has been made in both plant and personnel to create a state-of-the-art manufacturing facility that we believe is second to none in the industry. As well as regular, standard applications we can also offer metering pumps for use in much more demanding environments, including very aggressive and corrosive fluids. We can also guarantee highly consistent performance even in extremely demanding applications where pressures and viscosities may be beyond the capabilities of most other types of pumps.
For some fluid pumping applications that require accurate, pulseless flow, only a precision gear metering pump will do.
With outlet pressures up to 7500 psi, viscosity handling down to 1 centipoise and accuracy within 1%, Slack & Parr precision gear metering pumps provide a reliable solution for even the most demanding fluid pumping requirements.
---
Main pump range (custom made options available)
 Pump Range

Mounting

 Output
Per Rev (cc)

 Viscosity (Poise)

Speed (rpm)

 Max Outlet Pressure (psi)

 Max Inlet Pressure (psi)

Max. Operating Temperature (°C)

SPA

Foot

0.15 - 90

0.1 - 5000

5 - 250

2175

290

300

SPC

Block

5 - 100

0.1 - 1000

5 - 100

2175

500

175

SPD

Block

6 - 50

100 - 5000

5 - 100

3625

1500

350

SPH

Block

0.150 - 2.920

1 - 5000

5 - 200

5000

1500

350

SPT

Trunnion

0.146 - 2.920

0.01 - 1000

5 - 200

2175

290

175
More information https://www.slackandparr.com/