Industrial pumps
Drum pumps FINISH THOMPSON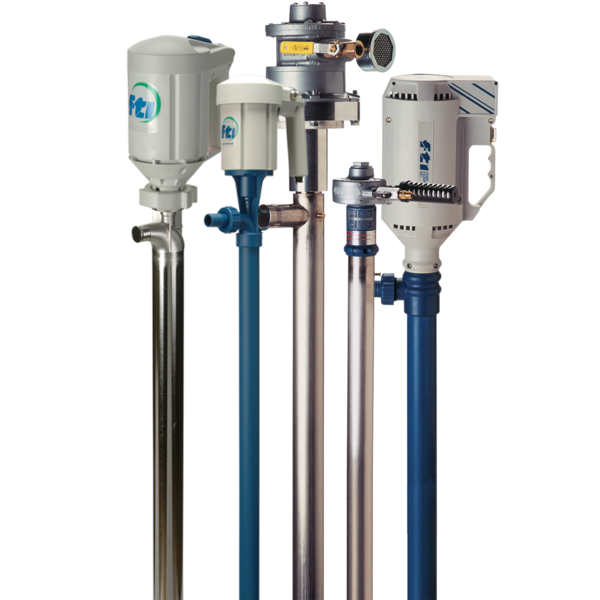 Finish Thompson Inc. is a designer and manufacturer of industrial duty, corrosion resistant, chemical process pumps, drum and barrel pumps, solvent and engine coolant recyclers. FTI products are manufactured on site in Erie, Pennsylvania, U.S.A. and marketed worldwide through an international network of stocking distributors.
From its beginning in 1951 as a designer and builder of custom decorating equipment, to its current position as a growing supplier of fluid transfer pumps and recycling systems for the fluid handling and environmental markets, Finish Thompson has proven to be highly intuitive in projecting and reacting to changing market demands.
The drum pumps in polypropylene and PVDF are used for transfer of corrosive liquids such as acids and bases. These stainless steel are used for the transfer of solvents, alcohols, oils, resins...
We also propose versions for sanitary progressive cavity transfer of food or cosmetics.
Technical Information
Length: 700, 1000, 1200 or 1500mm
Flow: 0 to 9m³/h
Maximum pressure: 6 bar
Viscosity: 1 to 100 000 cPo
Temperature: 0 to 105°C
Construction: Iron, Polypropylen, PVC or PVDF
Motor: Electric or pneumatic
ATEX (according to the pump model)