Sanitary pumps
Diaphragm Pumps DELLMECO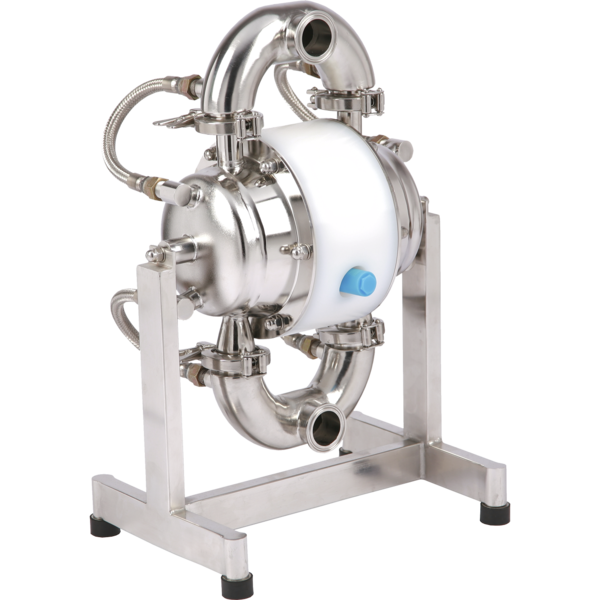 DELLMECO sanitary series is particularly designed to meet the requirements of the food, beverage, pharmaceutical and cosmetic industries. Lubrication free air distribution system, maintenance free ball check valve system and total visual inspection of the wetted parts are some of the major features for this pump series.
The design allows for total visual inspection of the wetted parts. There are no hidden areas where bacteria can grove. The manifolds clamps and the housing screws are simply removed for complete disassembly and cleaning.
The pump is also designed for cleaning and sterilization in place – C.I.P. and S.I.P. .
After such operations, the pump is easily turned in its support for drainage.
Technical Information
Holes: from DN 15 to DN 65 DIN 11850, Tri-Clamp, SMS, RJT or ANSI
Construction : AISI 316L polished
Pure TFM (PTFE) diagragms wich eliminates bacteria growth problems
Pollution free air valve – The sealing system is lubrification free, always keeping your product and environment free from oil contamination
Quick dismantling: the clamp system ensures rapid dismantling without any tools.