Industrial pumps
Diaphragm pumps FLOTRONIC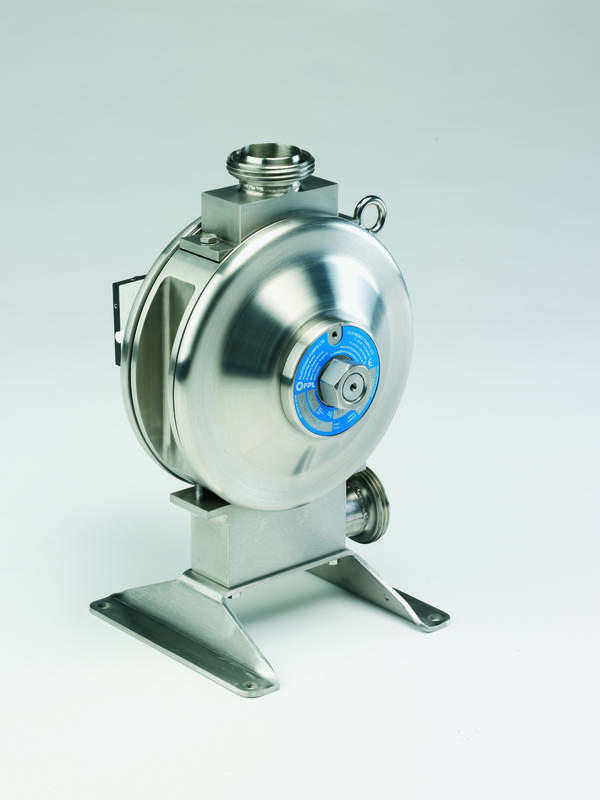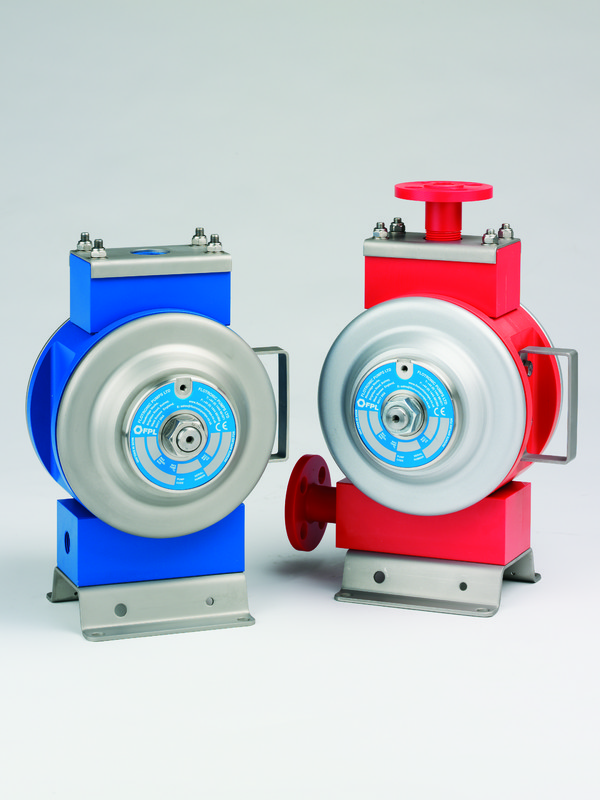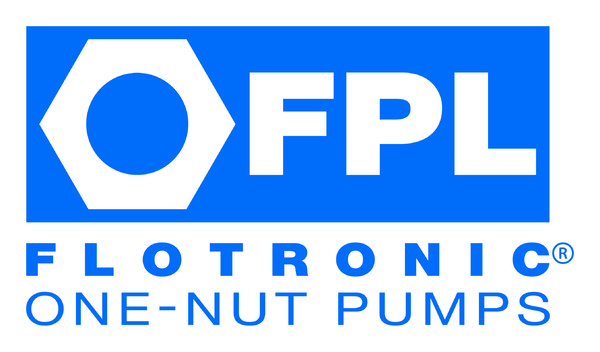 Pneumatic and fast maintenance double membrane pumps for processing and single transfer applications.

Flotronic (FPL), a world-renowned manufacturer of pneumatic double membrane pumps and inventor of the revolutionary single-nut concept, is radically transforming the industrial use of pumps.

The double membrane pump system and single nut system, designed by FPL, offers performance far superior to that of traditional double membrane pumps. This quick maintenance concept
completely revolutionizes the operation of conventional double membrane pumps! The liquid passes between the membranes directly at the centre of the pump, under the outside air pressure. The pump is held together
in place through a single nut, located on the opposite side of the air valve.

In addition to facilitating the in-line membrane replacement in less than 15 minutes, this complete pump disassembly/reassembly concept takes just under 20 minutes. This allows engineers to significantly reduce downtime for
machines and maintenance costs, without reducing the performance of the pump.

The useful life of these membranes is such that this type of pump is now frequently used to replace centrifugal pumps and other process pumps.

https://www.flotronicpumps.com/distributors/
Technical Information
The ONE-NUT Concept
The inside out concept allows fluid to pass between the diaphragms, directly through the centre of the pump. Air pressure operates on the outside. The benefits are:

Longer lasting diaphragms
A significantly reduced stroke length allows use of thicker / stronger PTFE diaphragms as standard. Nitrile, Viton® and EPDM are also available.
Faster maintenance
Fifteen minutes to change diaphragms by the removal of just one nut and without disconnecting the pump from the pipework.
Lower cost spares
Less than half the quantity of spare parts than any equivalent pump and interchangeability of most air system parts between different series of pumps.
No lubrication
A unique, patented air system incorporating a bolt on spool valve, including manual override buttons, eliminates costly internal air mechanisms and mid position stall normally associated with Double Diaphragm Pumps.
Greater inherent safety
Plastic parts are kept within metal containment and potential leak paths are reduced to a minimum. Even under ATEX conditions pumps can be maintained 'in the zone' up to Zone I using anti-static PTFE-faced diaphragms.