Industrial pumps
Diaphragm pumps VERSA MATIC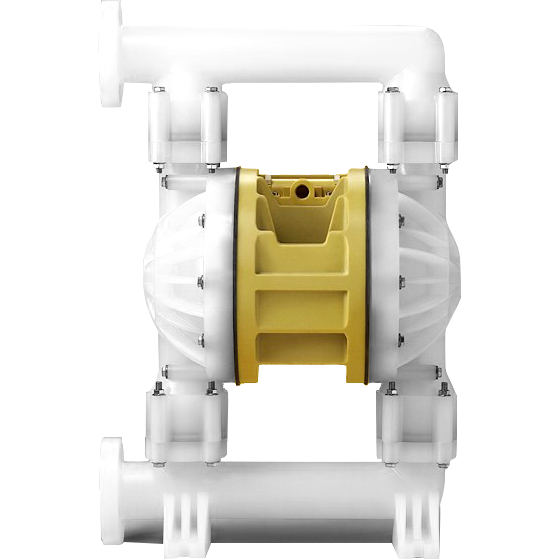 Over the past 30-plus years, the Versa-Matic pump brand has grown into a globally recognized, world class product offering in the semi-positive displacement pump market. These dimensionally interchangeable AODD pumps have become the first choice for competitive, replacement upgrades. In recent years, the product range has been expanded and has undergone extensive performance auditing, quality and safety improvements.
In addition to having a World-Class product offering, the Versa-Matic brand is support by top-notch Customer Service, Application Engineering, and After-Sales Support teams that will service the customer from taking the order all the way through the life of the product.
Going forward, Warren Rupp, Inc. will continue to invest in the Versa-Matic product and its employees to stay ahead of the competition and provide customer solutions.
Technical Information
Holes: From 1/4" to 3"

Connection: BSP or DIN flanges

Debit: From 0 to 60 m3/hour

Maximum pressure: 16 bar

Allowable particles: from 1,6mm to 28 mm (according to the pump model)

Construction: Aluminium, Font, Stainless steel 316, Hastelloy c, Polypropylene, PVDF

Diaphragms: Neoprene , Buna, EPDM, Viton, Teflon, Hytrel, Geolast, Thermostatic XL

Valves: Neoprene, Buna, EPDM, Viton, Teflon, Hytrel, Geolast, Thermostatic XL, Steel, Stainless steel

Valves seats: Neoprene, Buna, EPDM, Viton, Teflon, Hytrel, Geolast, Polypropylene, PVDF,

Thermostatic XL, Acetal, Stainless steel, Aluminium

Explosion-proof, self-initiating

Positive displacement distributor; anti-blocking, frost-proof

External pump control

Debit adjustment

Pressure adjustment