Industrial pumps
Diaphragm pumps BLAGDON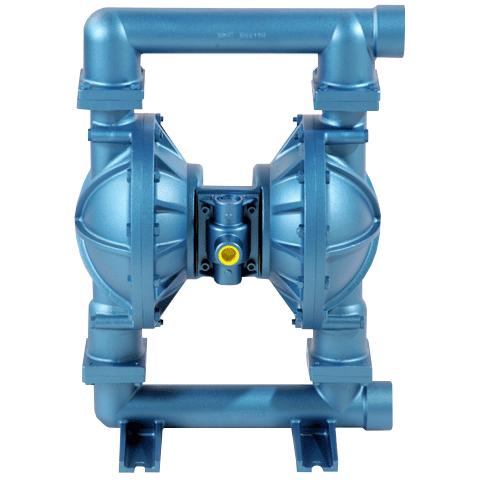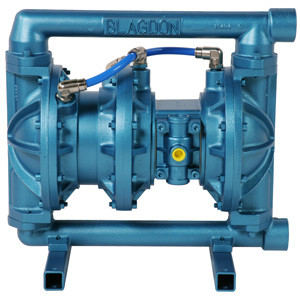 Blagdon Pump was founded in the early 1950s by owners, George Blagdon and George Flynn. The company started out as a small engineering workshop supplying goods to the local coal fields. The first company premises were located in the historic city of Durham in the North East of England.
From its knowledge of the mining industry, Blagdon identified the need for a simple pump to remove water from the coal face - the FP1 was conceived. In 1979 Blagdon produced its first Air Operated Diaphragm Pump. Early versions were Aluminum and Cast Iron for use in the mines. These pumps were fairly primitive compared to today's models.
In 1981 the company was sold to Terry Harrison who owned a pump hire business. Terry invested heavily in the business and due to expansion the company moved to a 30 000 sq metre facility in Washington, also in the North East of England. In 1997 Terry Harrison retired and the company was acquired by the IDEX corporation.
IDEX Corporation is a company based in Chicago, USA and to which Blagdon ultimately reports. Since the aquisition by IDEX in 1997 the relationship has grown and continues to do so to give all concerned a bright future.
Technical Information
Debit: 0 to 54 m3/hour
Maximum pression: 8 bar
Holes: from ¼" to 3" BSP or ANSI flanges
Construction: Aluminium, Font, Stainless steel, Polypropylene, PVDF
Diaphragms: Buna, Viton, PTFE, EPDM, Polyester, Polyurethane, Neoprene, Santoprene
Valves: Buna, Neoprene, EPDM, Viton, Stainless Steel, PTFE
Valves seats: Buna, Neoprene, EPDM, Viton, Stainlesse Steel, PTFE